Your Cosmetic Dentist in Casper
Dr. Youmans and his team use innovative procedures to get you a smile that is more attractive and also healthier! The first step is to talk with you to determine your vision, and how you would like to improve your smile. Our cosmetic dentist can educate you about the procedures available to you at Aspen Ridge Dental.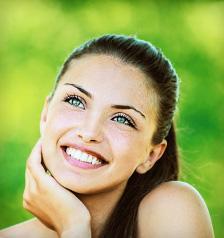 With aesthetic dentistry, you can treat:
Worn down teeth.
Crooked teeth.
Unattractive dental work.
Yellow or dull teeth.
Chipped or broken teeth.
Gummy smile.
Our cosmetic dentist's toolkit includes treatments like porcelain veneers, dental crowns, teeth whitening, and more. To schedule your cosmetic dentistry consultation, call our Casper office today!
Dental Bonding
Dental bonding is a conservative alternative to porcelain veneers. We can use bonding to repair teeth that are chipped, cracked, or discolored. We can complete your bonding process in a single cosmetic dentistry visit, so you can leave with a significantly improved smile straight away.
Tooth-Colored Fillings
Our dentists are proud to provide their patients with a mercury-free practice! If you have a silver mercury filling from the past, we can replace it with a healthier and safer tooth-colored filling. As an added bonus, we carefully match your filling material to your natural teeth, leaving an aesthetically pleasing result.
Porcelain Veneers
One of the best ways to improve your smile is with porcelain veneers. This is a fix-all aesthetic dentistry treatment that can correct stained teeth, gaps, crookedness, or chipped teeth. Our cosmetic dentist understands how to create a natural and beautiful look with these ultra-thin porcelain facings.
Tooth Whitening
Tooth whitening is a simple way to make a big difference in your smile. This low commitment aesthetic dentistry treatment can be completed in one hour in our office, or in the comfort of your own home.
Upgrade Your Smile With Cosmetic Dentistry from Aspen Ridge Dental
Our cosmetic dentist communicates well with his patients and helps them achieve results that exceed their expectations. To set up your first aesthetic dentistry visit, give us a quick call at Aspen Ridge Dental in Casper today!
Related Content