Your Cosmetic Dentist in Casper
Dr. Youmans and his team use innovative procedures to get you a smile that is more attractive and also healthier! The first step is to talk with you to determine your vision, and how you would like to improve your smile. Our cosmetic dentist can educate you about the procedures available to you at Aspen Ridge Dental.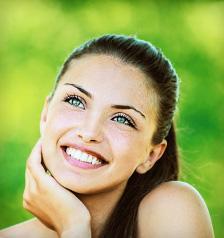 With aesthetic dentistry, you can treat:
Worn down teeth.
Crooked teeth.
Unattractive dental work.
Yellow or dull teeth.
Chipped or broken teeth.
Gummy smile.
Our cosmetic dentist's toolkit includes treatments like porcelain veneers, dental crowns, teeth whitening, and more. To schedule your cosmetic dentistry consultation, call our Casper office today!
Dental Bonding
Dental bonding is a conservative alternative to porcelain veneers. We can use bonding to repair teeth that are chipped, cracked, or discolored. We can complete your bonding process in a single cosmetic dentistry visit, so you can leave with a significantly improved smile straight away.
Tooth-Colored Fillings
Our dentists are proud to provide their patients with a mercury-free practice! If you have a silver mercury filling from the past, we can replace it with a healthier and safer tooth-colored filling. As an added bonus, we carefully match your filling material to your natural teeth, leaving an aesthetically pleasing result.
Porcelain Veneers
One of the best ways to improve your smile is with porcelain veneers. This is a fix-all aesthetic dentistry treatment that can correct stained teeth, gaps, crookedness, or chipped teeth. Our cosmetic dentist understands how to create a natural and beautiful look with these ultra-thin porcelain facings.
Tooth Whitening
Tooth whitening is a simple way to make a big difference in your smile. This low commitment aesthetic dentistry treatment can be completed in one hour in our office, or in the comfort of your own home.
Tooth Gems
Aspen Ridge Dental in Casper, WY now offers the latest trend in cosmetic dentistry – tooth gems! Adding a sparkling gem to your teeth is a fun and unique way to enhance your smile and express your personality. Our expert team will carefully place a small gem onto your tooth, creating a dazzling and long-lasting effect. Tooth gems are safe, painless, and easy to remove. Plus, they are an affordable way to add a touch of glam to your smile. Book your appointment today at Aspen Ridge Dental and get ready to shine!
Upgrade Your Smile With Cosmetic Dentistry from Aspen Ridge Dental
Our cosmetic dentist communicates well with his patients and helps them achieve results that exceed their expectations. To set up your first aesthetic dentistry visit, give us a quick call at Aspen Ridge Dental in Casper today!
Benefits of Cosmetic Dentistry
While some may think the realm of "cosmetic dentistry" is reserved only for aesthetics and beauty, this couldn't be further from the truth. In reality, there are several specific benefits of cosmetic dentistry services, including all of the following:
Correcting poor past dental work: If you've had dental work done in the past and it's left your smile less than desirable, cosmetic dentistry can help. Services like porcelain veneers can correct chips, cracks, and stains while restoring your teeth to their natural beauty.
Fixing crooked teeth: Crooked teeth can be an aesthetic issue as well as a functional one. Cosmetic dentistry can straighten your teeth, making it easier to brush and floss regularly.
Treating chipped or broken teeth: If you've had a tooth break due to an injury, cosmetic dentistry services can help you heal and restore your smile. Our experienced dentist will be able to fix chips, cracks, and breaks while leaving your smile looking natural.
Improving your overall oral health: Cosmetic dentistry is not just about appearance- although that is an important aspect of the treatment. There are several other benefits to aesthetic services, including helping you keep a healthy, beautiful set of teeth and gums for life!
Our Quality Dental Staff
No matter which of our cosmetic dentistry services you're considering, you'll receive them exclusively from the best dental staff in Casper. Our cosmetic dentist and staff are committed to providing the highest standard of dentistry services.
We pride ourselves on getting to know our patients individually, as well as providing a friendly atmosphere for all who enter our office. All of our patients are brought into a comfortable, welcoming environment where they can feel at ease.
If you're looking to improve your smile with cosmetic dentistry, call our Casper office today! We would be happy to schedule a consultation and discuss which services would be best for you.
Upgrade Your Smile With Cosmetic Dentistry From Aspen Ridge Dental
Our cosmetic dentist communicates well with his patients and helps them achieve results that exceed their expectations. To set up your first aesthetic dentistry visit, give us a quick call at Aspen Ridge Dental in Casper today at 307-234-6054!
Related Content