Teeth Restoration in Casper, WY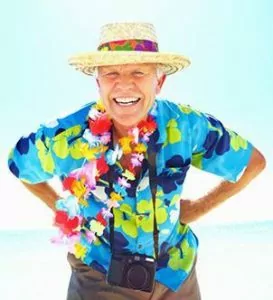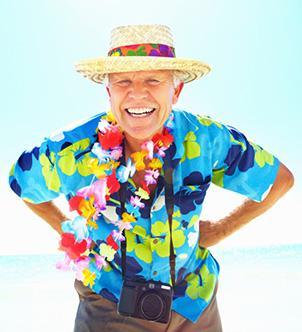 Cracked, broken, or decaying teeth can be painful. Tooth restoration at Aspen Ridge Dental can stop tooth pain and give you a bright, healthy, and complete smile again.
Aspen Ridge Dental in Casper provides comprehensive restorative dentistry services to maximize the function and aesthetic of your smile again. If you need restorative dental care, don't hesitate to give us a call!
Dental Restoration Options
Whatever your restorative dental need may be, we would love to help you fortify your smile with state-of-the-art restorations. We can restore your smile, your confidence, and your quality of life with our treatments.
Dental Implants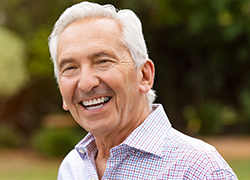 Dental implants are small titanium posts that are placed beneath the gums to provide support natural-looking replacement teeth. Dental implants provide more stability and function more like natural teeth than other tooth replacement options.

---
Dental Crowns and Bridges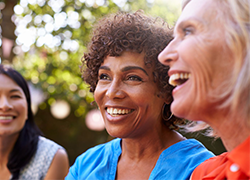 Replacement dental crowns are custom-made porcelain tooth crowns that cover a weakened tooth, adding form and protection. Using multiple crowns in a row to cover gaps in teeth or missing teeth is referred to as a dental bridge.

---
Root canals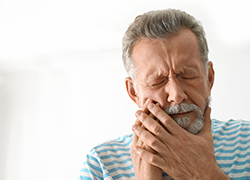 Root canals offer pain relief from infected and damaged teeth. If you have a broken or cracked tooth it may cause infection in the root. With a root canal treatment, the infected root will be cleaned and filled with a synthetic material along with a sealant to prevent future damage.

---
Dentures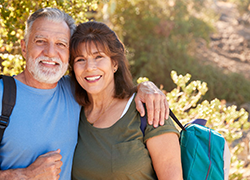 Dentures provide restoration to your natural smile after multiple tooth loss. With denture options we can help you decide the best way to bring back your beautiful smile that is both comfortable and functional. Our dentures will give you the confidence to smile again.

---
Implant-Supported Dentures
The All-on-4® treatment concept provides a sturdier option for multiple tooth replacement that will last longer and give you a stronger bite than traditional dentures. These implant dentures are a sturdier tooth replacement option for patients with many missing teeth.

---
Full-Mouth Reconstruction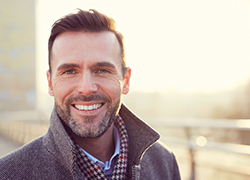 Full-mouth reconstruction uses multiple restorative and cosmetic dental procedures to build your oral health back up and give you the confidence to smile again. We can provide multiple options for you to reconstruct your smile.

---
Inlays and Onlays
Inlays and onlays are custom-made dental restorations used to repair damaged or decayed teeth. They are often used when a tooth has a large cavity that can't be fixed with a regular filling but doesn't require a full dental crown. Inlays are placed inside the tooth, while onlays cover a larger portion of the tooth's outer surface, providing strength and protection.
---
Repairing Damaged Teeth
Teeth can be damaged in many ways. Sometimes teeth just wear down from use, and sometimes they can get broken or cracked because of an injury. Teeth can also become weakened by infection, which can lead to tooth loss. Our restorative treatments have solutions to all of these problems:
Broken Tooth Repair: Our broken tooth solutions can be as simple as a small filling to replacing the entire tooth with a dental implant. In most cases, we'll use some dental bonding to fill out the broken portion of the tooth.
Cracked Tooth Repair: Usually some bonding or a veneer will fix a cracked tooth. In some cases, we may use a tooth crown to seal and protect the tooth from infection and further damage.
Treating Tooth Decay: A decayed tooth must be treated with a cavity filling or a root canal. If you need a root canal, we may put a crown on your tooth after the procedure to protect it.
Replacing Missing Teeth: Missing teeth can be replaced with a dental bridge or a dental implant. Dr. Youmans is the only board-certified dental implant dentist in the state of Wyoming, so you're in great hands here!
Other Types of Tooth Damage
Worn-down teeth are common and may be caused by speaking, eating, and tooth grinding. We can treat enamel loss before it leaves your teeth and bite vulnerable.
Loose permanent teeth should be examined immediately by your dentist. Depending on the severity of the problem, we may suggest bonding the tooth to another tooth, using root canal therapy or extraction and replacement.
Facial injury or trauma can be scary, but you can rely on our dental professionals! If the emergency is not life-threatening, give us a call. We can take a look at your jaw and teeth and see how restorative dentistry can rebuild your smile.
The Trouble With Damaged Teeth
Every smile is going to experience a little damage at some point. Regular visits to your general dentist can help prevent a broken tooth or a missing tooth, but if you ever experience dental damage, we can help.
Getting broken teeth repaired is important because many of these issues can lead to infection, temporomandibular joint issues, and difficulty chewing.
Chipped Teeth
Having a chipped tooth may not seem all that bad, but the truth is that chipped teeth often lead to more serious dental health issues like decay and infection. With dental bonding from Aspen Ridge Dental, you can have your chipped tooth repaired and restore your beautiful smile.
Cracked Teeth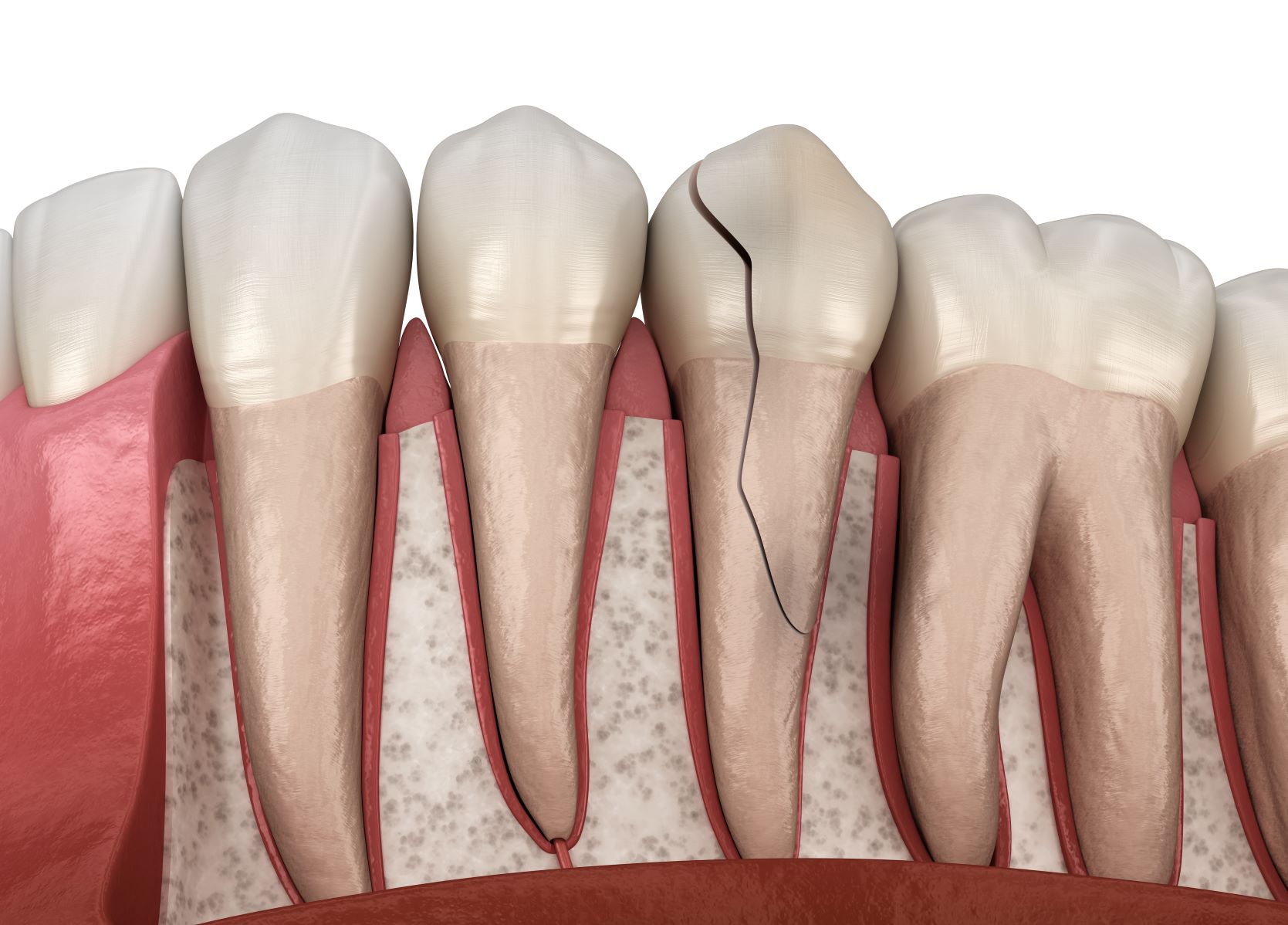 A cracked tooth results in dangers similar to the dangers of a broken tooth. A cracked tooth or broken tooth can cause erratic pain and sensitivity to hot or cold. We provide everything from dental bonding to dental implant tooth replacement—the level of repair will depend on the severity of the cracked tooth.
Broken Teeth
A broken tooth can weaken the teeth significantly, and leave them susceptible to deep decay and infection. At Aspen Ridge Dental we can repair broken teeth with custom dental crowns or bridges.
Missing Teeth
A missing tooth can affect your daily habits and your self-esteem. If you knock out a tooth, call our practice immediately. If it's too late to restore the natural tooth, we can also replace it with lifelike restorations.
Tooth Infection/Decay
Dental infections are serious and can lead to a dental abscess. If you are experiencing pain or swelling around a tooth, come into Aspen Ridge Dental to discuss your restorative dentistry options.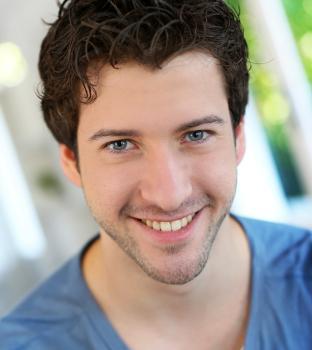 Restore Your Full Smile With Help from Aspen Ridge Dental
Our Casper dentists can consult with you today to help you determine which restorative dentistry service is best for you. Contact our office to schedule your appointment today!
You May Also Be Interested In