Aspen Ridge Dental for Implant Dentistry
Dr. Stuart Youmans is currently the only ABOI (American Board of Oral Implantology) Diplomate in the state of Wyoming. He is uniquely qualified to place dental implants with precision.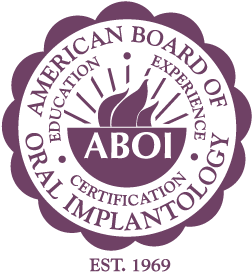 The American Board of Oral Implantology / Implant Dentistry (ABOI/ID) was chartered in 1969 by the American Academy of Implant Dentistry. The Board's mission is to certify individuals at the highest standards of competency in diagnosis, surgery, and prosthetic treatment in the specialty of Implant Dentistry and ensure their current knowledge and skills for the safety of the public.
We also use a CT scanner to learn everything there is to know about your oral health needs and the optimal placement for your implants. With technology and skill, we can give you excellent implant dentistry results.


DOWNLOAD OUR DENTAL IMPLANT
PRICING & INFORMATION GUIDE
Fill out the form below and we will email/text
you the guide along with a $350 savings offer!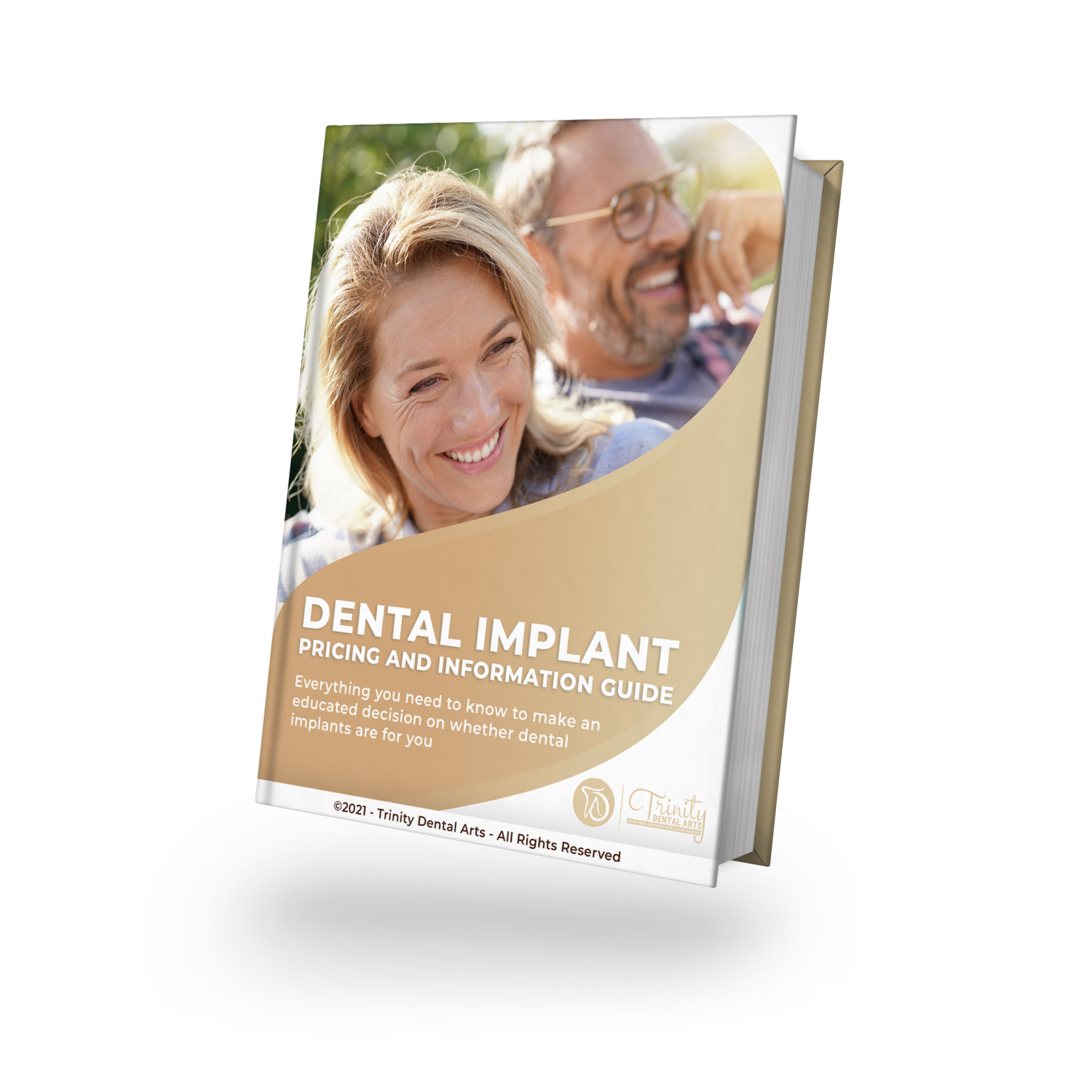 THE GUIDE WILL SHOW YOU
Dental Implant Options
Average Pricing
Factors that Affect Eligibility
And More…
FREE Implant Consultation – Contact Today

Your Tooth Implant Dentist in Casper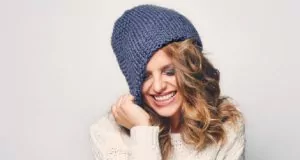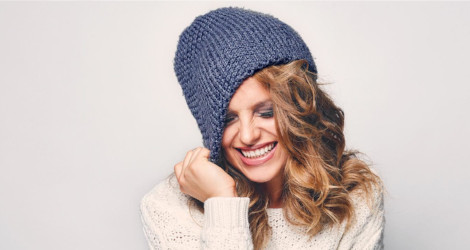 Dental implants are designed to provide a stable foundation for true-to-life replacement teeth. If you are missing one or more teeth, you deserve to smile with confidence again. Dental implants:
Restore your ability to chew anything.
Allow you to speak with ease.
Provide replacement teeth that look and feel natural.
Protect the jawbone and prevent deterioration.
Preserve your youthful facial contours.
Dental implants are the perfect anchors for new teeth! The dental implants are tiny titanium posts that bond with the jawbone to create a strong and reliable foundation.
Thank you Aspen Ridge Dental for helping me through my first implant. Dr. Emery and Dr. Stu were extremely knowledgeable and made me feel safe in the dental chair. I would highly recommend Aspen Ridge Dental.
Aja C.
Dental Implant Process
Are you ready to live in a little more comfort? Want to show off a full and complete smile again? Call Aspen Ridge Dental in Casper to schedule your implant dentistry appointment today. Dr. Youmans is the only dentist in Wyoming with an ABOI/ID certification. If you want your implants placed by a professional with extra skill, experience, and training, you'll want your implant dentistry procedure performed by Dr. Youmans.
First Step: Dental Implants Evaluation
If you feel that implant dentistry might be the right choice for you, let's complete an examination and health history consultation in our office. Our professionals will ask you about your specific needs and your goals for your new smile. Dr. Youmans is uniquely qualified to assess your needs and determine the best course of action.
Dental implants are the ideal solution for many patients. As long as you have sufficient jawbone volume, and you are in good oral health, we can replace missing teeth with dental implants. Dr. Youmans has special experience, certification, and training in this procedure.
Dental Implant Procedure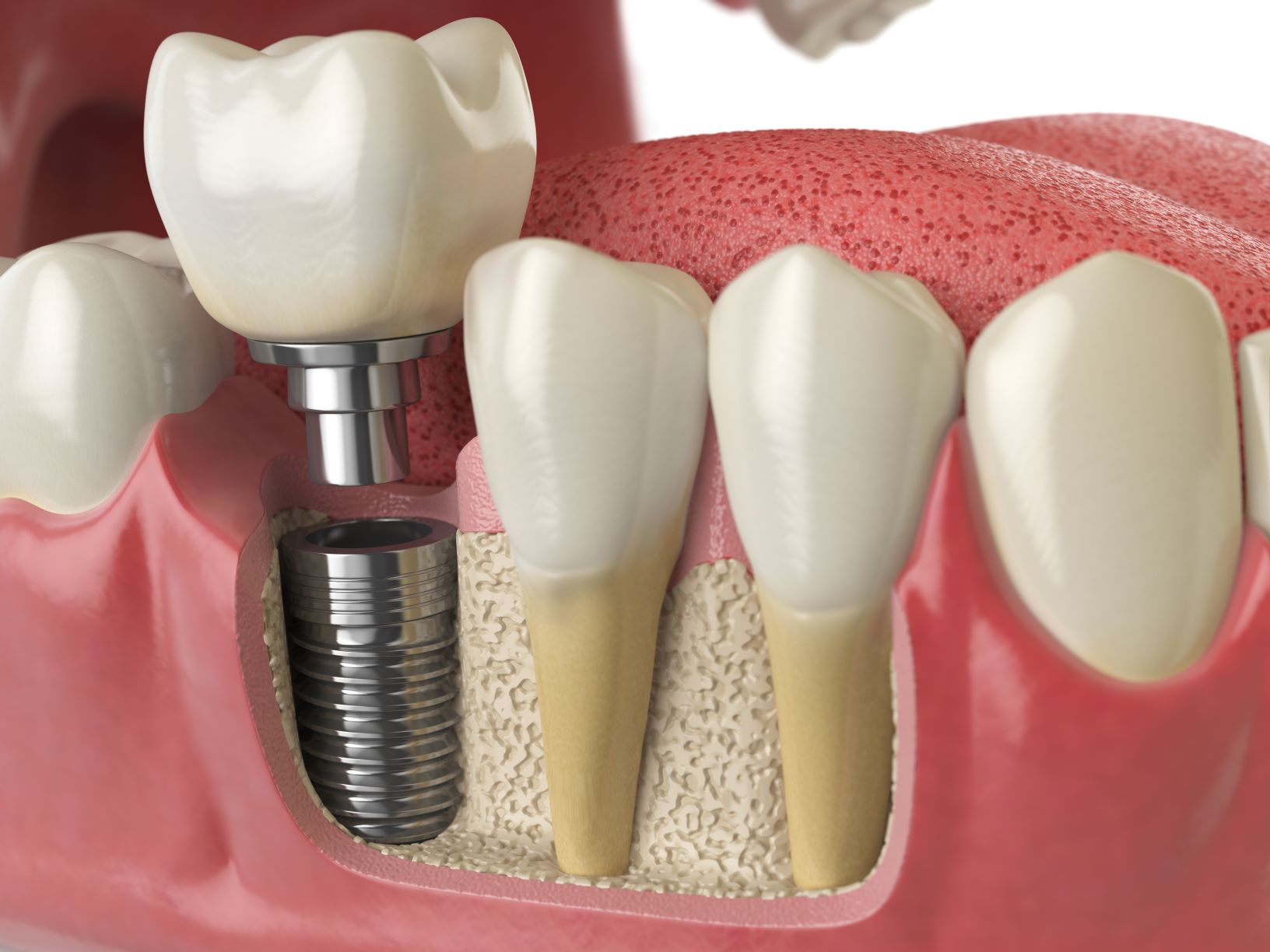 Dental implants are small titanium rods that act as tooth root substitutes. Dr. Youmans can surgically place implants into the jawbone, and then given the implants time to fuse with the bone. You will be given temporary dentures to use during your healing period.
After the implant has fused with your jaw bone, you will return to Aspen Ridge Dental and Dr. Youmans will place your custom-made restoration to finish off your new smile. The restoration used will depend on the number of teeth being replaced and will come in the form of a crown, bridge or denture that will be attached to your dental implants.

FREE Implant Consultation – Contact Today

The Only Dentist in Wyoming with ABOI/ID Certification
Dr. Youmans has undergone an intensive examination process to demonstrate his skill, talent, and efficiency in implant dentistry. He is the only dentist in Wyoming who has achieved this certification.
We are pleased to both place and restore dental implants here at Aspen Ridge Dental. We know you want a streamlined, convenient, and effective experience.
If you're interested in dental implants, don't go another day with missing or damaged teeth! Contact our office to begin the replacement process today!
IF YOU HAVE MORE QUESTIONS
CONTACT US
Modern Dental Implants
Modern advances in dental implant materials and procedures have allowed us to offer a far more comfortable and efficient dental implant experience. Our team at Aspen Ridge Dental has the skill and knowledge to help you achieve the smile of your dreams with dental implants.
If you are considering dental implants, please do not hesitate to contact our office for more information or to schedule a consultation. We would be happy to answer any questions you may have and help you decide if dental implants are the right solution for you!
If you have any more questions, please don't hesitate to call our office!
Related Content