Emergency Dentist Casper, WY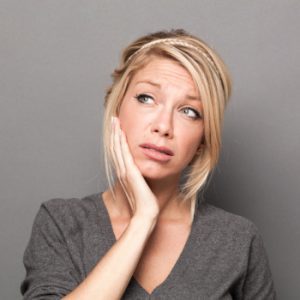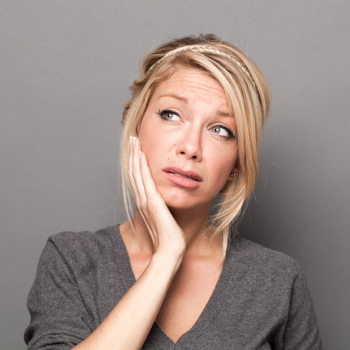 If you have a dental emergency, call Aspen Ridge Dental in Casper right away. In urgent cases, we should be able to get you into our office on the same day.
Dental emergencies can be debilitating. They can cause pain, stress, and worry. If you have any type of dental emergency, our team wants to help right away. Our dentists are compassionate and understanding, especially during emergencies.
We provide same-day service whenever possible so that we can restore your comfort quickly. Our top priorities are the same as yours: Get tooth pain relief and protect your oral health.
Do You Need Emergency Dental Care?
Wondering if you should be seen by an emergency dentist? Here are some conditions that may require emergency dental care:
Broken Tooth: Save the pieces and apply a cold compress to the outside of the area. Give us a call right away. We may be able to fix the tooth, but if not, we'll be sure to give you a beautiful crown instead.
Knocked-Out Tooth: If a permanent tooth comes out, do your best to save it. Replace it in the socket if possible or in a plastic bag of saline solution or milk. The sooner you can see us, the more likely we can save the tooth.
Object Stuck Between Teeth: Popcorn kernels commonly get stuck between the teeth. Try to remove any object gently with floss. If you are unsuccessful, don't resort to sharp tools. Call us.
Lost or Broken Dental Work: When you lose a filling or a crown, you should probably see an emergency dentist. Let's rebuild the work so your damaged tooth isn't left exposed.
Tooth Pain: Carefully rinse the mouth to see if debris is causing the pain, then give us a call if you're still experiencing a toothache. More than tooth pain relief, emergency dental care can determine if there are critical underlying problems.
Dental Abscess: If you notice a blister or swelling near the root of a tooth, call us right away. Dental abscesses can lead to serious bodily infections if not treated promptly.
How We Handle Dental Emergencies
When you call our office with an emergency, our receptionist will write you into our earliest available appointment slot. When you come in for your visit, our staff will be sympathetic and prompt about getting your problem fixed.
We may use the following treatments to resolve your dental emergency:
Dental crowns
Root canal treatment
Dental bridge
Dental implant
Tooth-colored filling
What To Do In a Dental Emergency
Whatever your emergency, your first thought should be to call your dentist. Aspen Ridge Dental is here to help you and your family achieve and stay at full oral health. We will help you return to normal life.
On the phone, we may offer you some instructions for how to handle your specific situation, especially if we are not able to get you a same-day appointment.
Caring for a Toothache
While you wait for a dental appointment, you can take over-the-counter medication to help with the pain (call our office to know which medications are okay to take with a toothache). Use an ice pack to control swelling and help with the pain. You might also find sleeping with an extra pillow under your head to be more comfortable.
When To Go to the Emergency Room
While most dental injuries can be handled at our office, you may find yourself in a position where making a trip to the emergency room is the best option. If you have any of the following symptoms, go straight to the ER:
Extreme bleeding
Pain so severe you can't function
Difficulty breathing
A broken jaw
Once you're given the all-clear from the ER, you'll likely need to visit us for restorative treatments.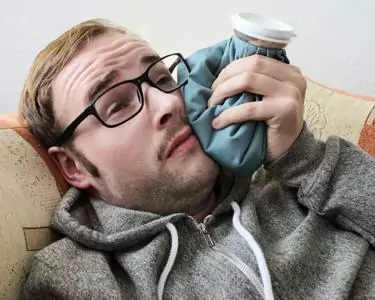 Compassionate Same-Day Dentistry
Not only will you receive quality emergency dental care at Aspen Ridge Dental, but you will also be treated like family. Our emergency dentist and staff are happy to assist you however they can. They will communicate clearly with you, and be open and honest about available treatments and what they think will serve you best.
If you need urgent dental care, give us a call right away! Emergency dentistry is a priority, and we accommodate same-day appointments here at Aspen Ridge Dental in Casper.
You May Also Be Interested In