Family Dental Care Casper Wyoming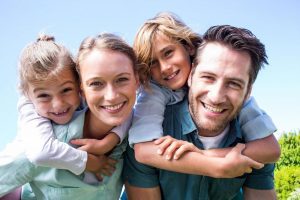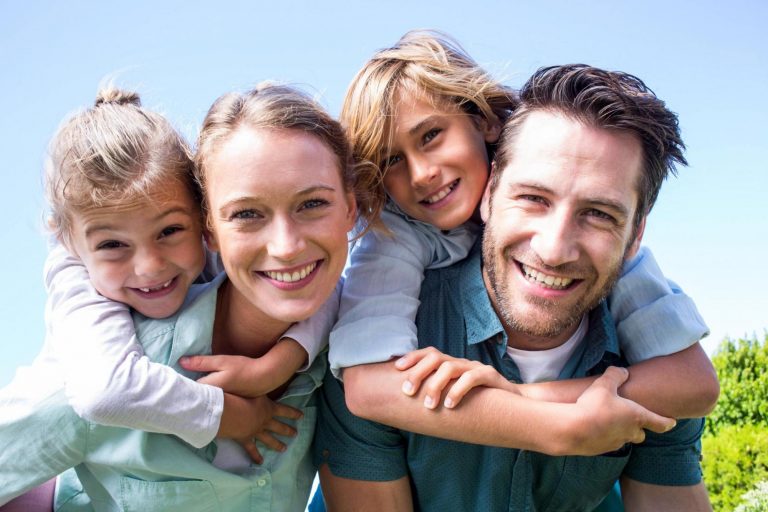 Our family dentist in Casper takes care of our patients for life! From that first family dentistry visit for an infant to maintaining the oral health of adults and elders, we're always here for you at Aspen Ridge Dental.
Protective Care
Our family dentistry team is highly effective at preventing tooth decay. With simple and pain-free treatments, we can eliminate decay and disease, or keep it from occurring in the first place.
Sealants require only a simple, few-minute procedure in which a tooth-colored acrylic "coating" is applied to the surface of the teeth. This is a great treatment for the back teeth to "seal" off the deep grooves. Sealants are effective barriers against plaque, and both children and adults can benefit.
Oral cancer screenings are quick and painless, and can be life-saving. We look for abnormalities that may indicate mouth cancer. The early treatment of oral cancer has a far greater success rate than delayed treatment.
Fillings restore the strength of your tooth after decay. We use beautiful tooth-colored fillings that are not only appealing but safer, too.
Semi-annual teeth cleanings are one of the keys to keeping a healthy smile. During your teeth cleaning, we use special tools to remove plaque that you may have difficulty removing with a toothbrush at home. Our caring professionals guarantee that your teeth cleaning will be gentle and comfortable.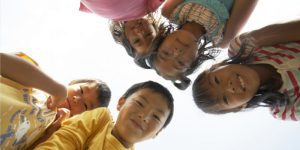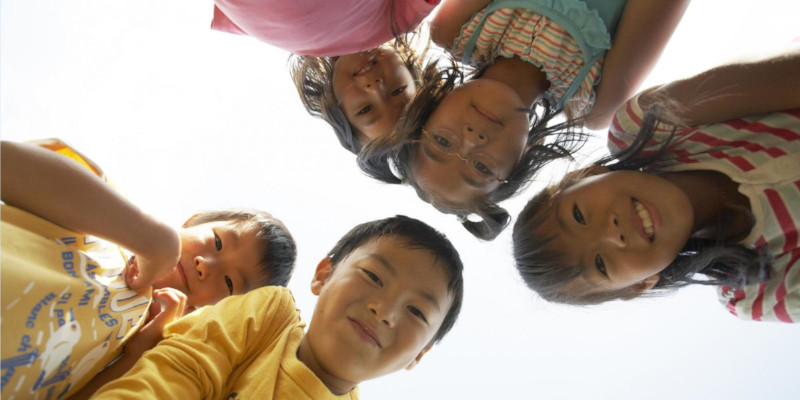 Extractions can be necessary when a tooth is so damaged that it threatens the teeth around it. With local anesthesia and sedation dentistry, you will be surprised by how painless the procedure can be.
Periodontal disease treatment can also be effective to improve your oral health. Because gum disease is so common, we offer nonsurgical methods to restore the health of your teeth and gums.
At Aspen Ridge Dental they have the best dental team. Their employees and doctors are very kind, gentle, and loving. My daughter had sealants placed on her baby molars. This being her first time having treatment she was very nervous, but the staff gave her nitrous, a tv to watch her favorite show, and made sure she was very comfortable throughout the entire procedure. Now, she looks forward to going to the dentist. I would recommend this dental office to anyone who needs general dentistry, orthodontics, or extensive oral surgery.
Sampson S.
What To Expect
A typical appointment will follow the following procedure:
Imaging: First, we'll take x-rays of your teeth so we can check on development and watch for any potential issues.
Cleaning: Next, our hygienist will carefully clean the plaque off your teeth using special dental tools.
Flossing: After the cleaning is finished, the hygienist will thoroughly floss your teeth to clean your gums.
Polishing: Next, comes the tooth polish. Tooth polish comes in many flavors and puts a protective coating over your teeth.
Exam: The dentist will examine your mouth and your x-rays, checking for any signs of cavities, oral cancer, or gum disease.
When To Bring Your Child in for Their First Visit
The American Academy of Pediatric Dentistry recommends that children have their first dental appointment by their first birthday or when their first tooth appears, whichever comes first. This may seem early, but it's important to start early to establish good oral hygiene habits and catch any potential problems early on.
Even before your child's first dental appointment, you can take steps to promote good oral health at home. Use a soft cloth or infant toothbrush to gently clean your baby's gums after feedings, and avoid putting your child to bed with a bottle, as this can lead to tooth decay.
At your child's first dental appointment, the dentist will perform a gentle examination of your child's teeth and gums and check for any potential problems. They will also suggest proper oral hygiene practices for your child's age, such as how to brush and floss effectively.
Welcome to Our Dental Family
If you need to schedule a first dental visit for your child, teeth cleanings for your whole family, or any other procedure for yourself, feel free to give us a call. Our family dentist communicates well with his patients. He can help you make informed decisions regarding your healthcare.
We want our patients to feel respected, listened to, and part of the solution. To learn more or schedule your appointment, contact us in Casper today. We also have limited evening hours to make it easier for families to see us and work around their busy schedules!
You May Also Be Interested In