Sedation Options for Casper Dental Patients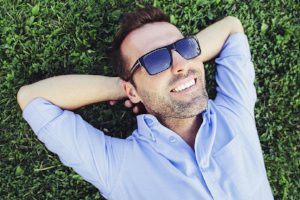 At Aspen Ridge Dental in Casper, we understand that many people avoid the dentist due to fear. Even if your dentists are gentle and conservative, we realize that dental anxiety may still keep you from receiving the dental work you want or need.
It's our job to help patients overcome dental fears and have a rewarding healthcare experience. We communicate with our patients and help them make decisions regarding their procedures and their sedation dentistry options here.
Sedation dentistry may be beneficial to patients with dental anxiety, an overactive gag reflex, difficulty becoming numb, disabilities, or other conditions that make it tough to sit in the dental chair. Dr. Stuart Youmans provides dental care to adults and children with all different needs.
Our priorities? Delivering quality care and ensuring the comfort of our patients. To learn more about sedation dentistry, schedule a consultation with us today.
What Is Sedation Dentistry?
Sedation dentistry is an option that can help ease anxiety and fear during dental procedures. It involves using medication to help patients relax and feel more comfortable during treatment. Sedation can be used for a wide range of dental procedures, from simple cleanings to more complex procedures such as root canals or extractions.
We offer different levels of sedation that can be used depending on the patient's needs and the procedure being performed. Mild levels of sedation are used for those who feel slightly anxious or during simple procedures. Moderate to deep sedation is used for patients with intense fear.
Sedation dentistry is a safe and effective way to help patients overcome anxiety and discomfort during dental procedures. It can also be helpful for patients who have a strong gag reflex or difficulty sitting still for long periods.
Sedation dentistry is typically performed by a trained dental professional and can be customized to meet the needs of each patient.
Sedation Options Available
To help a wide variety of patients feel more at peace in our office, we offer several different types of sedation that can be used to soothe different levels of anxiety and prevent different pain levels.
Laughing Gas
Laughing gas is a sweet-smelling colorless gas that is used as a mild form of sedation. You can inhale laughing gas safely during your appointment. Your body will continue to breathe on its own and retain control of its bodily functions while producing a sense of peace, euphoria, and mild amnesia.
Oral Conscious Sedation
One of our dentists will prescribe oral conscious sedation to patients who want a simple method of moderate sedation. You will take your conscious sedation pill with water shortly before your dental appointment. You will be able to make decisions and carry on conversations with your dentist, but without any recollection of what goes on during your appointment.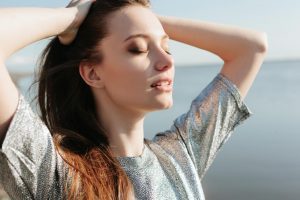 IV Sedation
We want every visit to Aspen Ridge Dental to be a positive experience and are constantly striving to deliver unparalleled care to our patients, so we're thrilled to announce the biggest advancement in oral health that Casper has seen in years. Intravenous sedation (IV sedation) is now offered in-house, so you can simply take a long nap during your appointment.
In a word….Awesome!! I recently had IV Sedation for full mouth gum treatment and a crown prep. The appointment was great and I have no memory of the procedure…a huge bonus! My temporary crown was so comfortable that I often forgot I had one. The Team at Aspen Ridge is top-notch. My wife and I drive 2 1/2 hours from Big Horn to see them and we couldn't be happier.
Craig J.
Benefits of Sedation Dentistry
Sedation dentistry has many benefits for patients who experience dental anxiety or fear:
Reduced anxiety: Sedation dentistry can help patients feel calm and relaxed before and during dental procedures, reducing their anxiety and fear.
Increased comfort: By minimizing discomfort during dental procedures, sedation dentistry can help patients feel more comfortable throughout the treatment.
Time efficiency: Sedation dentistry can help patients tolerate longer procedures that might otherwise require multiple appointments, saving them time and hassle in the long run.
Reduced gag reflex: Some patients experience a strong gag reflex during dental procedures, which can make treatment difficult or even impossible. Sedation dentistry can help alleviate this problem and make treatment more effective.
Overall, sedation dentistry can help patients receive the dental care they need in a comfortable and stress-free environment.
Try Sleep Dentistry With Aspen Ridge Dental
Known as "sleep dentistry," this monumental development means that you can now have dental work done in total comfort as you sleep through any procedure. We understand that many of our patients fear going to the dentist, so we've brought this innovative technology to our office and are proud to be the only general dentists in the region to offer this service.
You can relax throughout your appointment and know that you're in the compassionate hands of Aspen Ridge professionals without the anxiety or stress of going to the dentist. Whether you're seeing us for a filling, crown, extraction, or dental implant, try one of our safe sedation dentistry methods at your next appointment.
You May Also Be Interested In