Toothache Relief in Casper, WY
Are you experiencing tooth pain or sensitivity? Do you have a persistent toothache that just won't go away? These symptoms could be a sign that you need a root canal. Although root canal treatment may sound intimidating, it is a safe and effective way to save a damaged or infected tooth.
By removing the infected pulp and nerve, a root canal can relieve your pain, prevent the spread of infection, and help you maintain your natural smile. If you are experiencing any of these symptoms, don't ignore them! Root canal treatment can be the key to saving your tooth and preventing further damage.
Tooth Infection Symptoms
Not all patients experience symptoms of a tooth infection as severe as others, but if you notice any of the following, schedule an appointment with Aspen Ridge Dental as soon as possible. Root canal treatment is usually used to treat the following symptoms of tooth infection:
Toothaches
Sensitivity to hot or cold food
Discomfort when chewing
Facial swelling
Tooth discoloration
Tender lymph nodes
Tooth Infection Treatment
Root canal treatment is the most common dental care procedure to treat diseases that affect the inside of the teeth, and it is used to reverse the effects of tooth infection.
When the tooth's pulp becomes inflamed or infected, you may need tooth infection treatment to prevent decay, cracks, chips, or injuries. If the tooth infection isn't treated promptly, severe pain or a tooth abscess may develop.
Today I broke one of my front teeth. My regular dentist was out of town and fortunately, I was able to get (with some help) an appointment with Dr. Emery this afternoon. Everyone there treated me with much friendship and care. After only about three hours my tooth was removed, an impression was made, a root canal was completed and I left with a temporary bridge for my tooth. I am most grateful for the pleasant and efficient treatment I received from all at Aspen Ridge Dental.
Tom B.
Alternative Treatments for Tooth Extraction
When a tooth is severely damaged or infected, extraction may seem like the only option. However, root canal treatment is often a viable alternative that can save the natural tooth and prevent the need for extraction.
A root canal procedure is a long-term solution that can alleviate pain, prevent or treat infection, and preserve the natural tooth structure.
Root canal treatment is a safe and effective way to maintain oral health and function without having to resort to tooth extraction. It's important to remember that extracting a tooth can lead to complications such as the shifting of surrounding teeth, jawbone loss, and difficulty biting and chewing. By choosing root canal treatment instead, patients can maintain their natural smile and avoid the need for more extensive dental work in the future.
How a Root Canal Works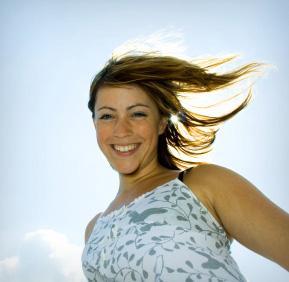 Root canal treatment can relieve pain caused by a diseased or infected pulp. The pulp lies in the center of the tooth. It contains nerves, soft tissues, and blood vessels, and it cannot repair itself.
Root canal treatment is required to save the natural tooth and prevent the need for extraction and replacement. Our Aspen Ridge Dental professionals in Casper will work with you to eliminate toothache, protect your smile, and give you a comfortable root canal procedure.
Get Treatment Now—Don't Wait!
Tooth infections can be dangerous and painful. Seek treatment before a tooth abscess forms. A tooth abscess is a fairly commonplace pocket of fluid near an infected tooth, but it will not go away by itself.
A tooth infection will also likely lead to systemic health issues if left untreated. Tooth infections can spread easily through the blood vessels in the pulp of a tooth.
The Root Canal Treatment Process
During your root canal treatment, our dentist will use an anesthetic to numb the area being worked on. They will then carefully enter the inner part of your infected tooth and remove the damaged tissue.
The dentist will then clean the inner part of the tooth to kill any remnants of bacteria.
Your tooth may be slightly sensitive following your procedure, but you should not experience serious pain. Most patients are pleased to find that their toothache disappears after they receive treatment, and they don't have to worry about the complications of a tooth infection any longer.
Once the root canal has been performed, you may be offered a dental crown. This porcelain cap will protect your tooth from future infections, and you won't even be able to tell it's there.
Get Root Canal Treatment When You Need It at Aspen Ridge Dental!
To get the dental care you deserve, call Aspen Ridge Dental in Casper today to make your appointment.
You May Also Be Interested In